We're Building Modern & High Quality Mobile Applications Modern & High Quality Software Responsive websites Web Applications Logos For Businesses Broachers Hybrid Applications
CodeCraft , The Best Software / Website Development Company.
Established as a software company in Shopian, India, CodeCraft has established itself as one of the premiere and uniquely customer friendly software solution company of Shopian India. Our traditional business model is based on satisfying the software needs of common people in the digital markets of South Kashmir as well as the whole world. CodeCraft offers a vast and varied range of complete IT solutions to the clients right from web design to app development. At present, we are focused mainly on software services, embedded systems, website design and development, mobile applications, training services, digital marketing, SEO and eCommerce solution, Cloud services. But then, one could easily ask, "What's so different about that?" Well, our uniqueness from other such service providers lies in our effort, dedication and commitment towards bringing these solutions to our clients at the most affordable cost and the least bit of hassle and confusion. With our detailed technical knowledge, we create products that are innovative, professional and user friendly. Simultaneously our team also works with continuous dedication to conceive new solutions and make them sustainable so that we can provide end to end solutions to complex business needs. With our experience and brand value increasing by leaps and bounds each day, we know that our numerous upcoming projects will only add to what we are already. CodeCraft imparts it's services primarily through its office located at Shopian, India, but we can be contacted from any part of World through our numerous correspondents.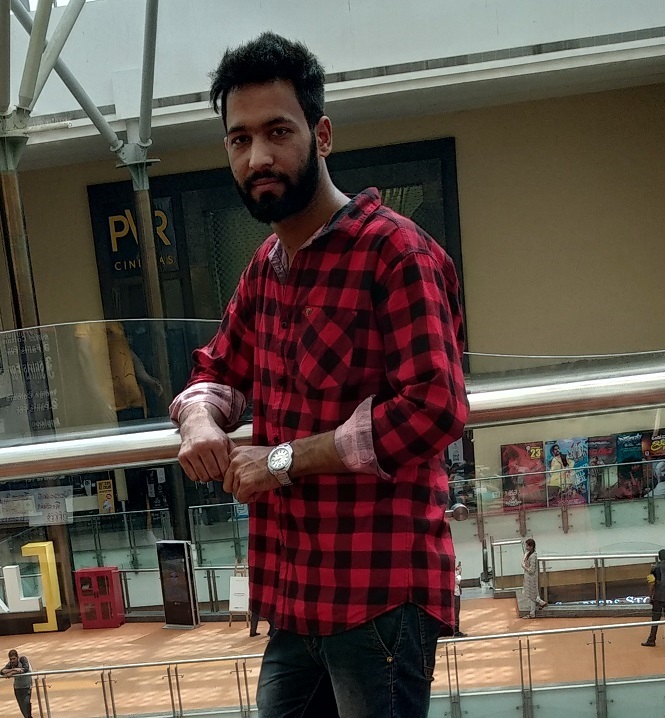 Founder & Manager
MALIK SHAHID
The founder of CodeCraft, Malik contributes in creating distinct brand identities and brand personalities to client organizations for over 2 years. His deep understanding and unique insights lend clarity, direction and strategy to brand communications.
His inputs bring international experience to clients communications in advertising, digital presence and to brand development in diverse sectors.
His interests extend to understanding the impact of technology on business, following innovations in communication techniques and the social media space. He is also an experienced writer specialized in corporate communications.
Our Winning Methodology
Three Simple Step To Started Working Process
We understand that every business is unique and have different goals, however they all have one thing in common - their need to progress towards their goals. At CodeCraft we've the people and process that are determined to support you in your endeavours.
Discuss & Plan
Every successful web or mobile development demands a well defined plan. CodeCraft's Web Design Consultants discuss and brainstorm the project and prepare a formal project specification document that addresses your business goals, agreed solution, timeline, best suited approach and the payment terms. This helps us ensure that there are no conflict during the actual process and the tech team and the client are on the same page in terms of what is being expected. The project is broken down in several milestones and modules for better management.
Design & Develop
The second step in the CodeCraft methodology is the design and development process. After the formal approval and commercial agreement is executed, the project is assigned to a project team which comprises of UI/UX designers, web developers, team leader and quality analyst. The selection of team is made based on the skills required for the project. Accountability is set for different team members and the dependencies are set and obeyed while executive the actual build process. Regular updates are communicated to client and feedbacks are highly valued at this stage.
Deploy & Launch
After successfully addressing the feedbacks received from client and quality checks documented by the QA team, we deploy the build on production environment. Our project manager is available to ensure any last minute changes, bug fixes are addressed to ensure a smooth transition to the production servers.

The team ensures the project has been built to the specifications outlined in the original plan. This is as close to perfect as we can get before delivering your project for final review. Technologies we work with
Our Recent Accomplishments
We are currently working on a website and won't take long.